Sunday, 11 June 2006

Newsletter 0083

This issue is kindly sponsored by

Bonus Bros.

لسلام عليكم
Crescents Blood Drive (CBD'06)

"Australia needs 20,000 blood donations every week to stay self-sufficient in blood (that's over one million donations every year). And considering over 80% of us will need blood or blood products in our lifetime, the life you save may be your own" (Australian Red Cross).

Crescents of Brisbane is organizing a blood drive to help alleviate the shortage that occurs around this time of the year.
In Islam, donating blood is an act of charity. It might save the life of a person who is in desperate need of it. Referring to this, Allah, the Almighty says: "…and if any one saved a life, it would be as if he saved the life of all mankind." (Al-Ma'dah: 32).

We have invited the Blood Bank to set up their mobile units on Saturday, 5 SEPTEMBER at the Kuraby Community Hall and we are planning, with your help, a major campaign to encourage the Muslim and wider community to donate blood on the day.

Crescents of Brisbane will provide a free sausage sizzle (and other delights), giveaways and fabulous random draw prizes for everyone who registers and donates blood on the day.

There will also be a continuous 60-minute video presentation of the highlights of CresWalk2006 produced and edited from footage captured by the Crescents team of cameramen and photographers.
CBD'06 - it's going to be the one bloody party you don't want to miss!

Pre-register now and get your name onto the Crescents Hall of Fame.
A blood donor must be in general good health, weigh between 45kg - 120kg and be between 16 and 70 years of age. Check here if you are eligible to give blood and then complete the form below.
The first 25 donors who pre-register online will receive a special gift from Crescents of Brisbane on the day.
Pre-registration form: Enter your details below and click on the Submit Form button at the end: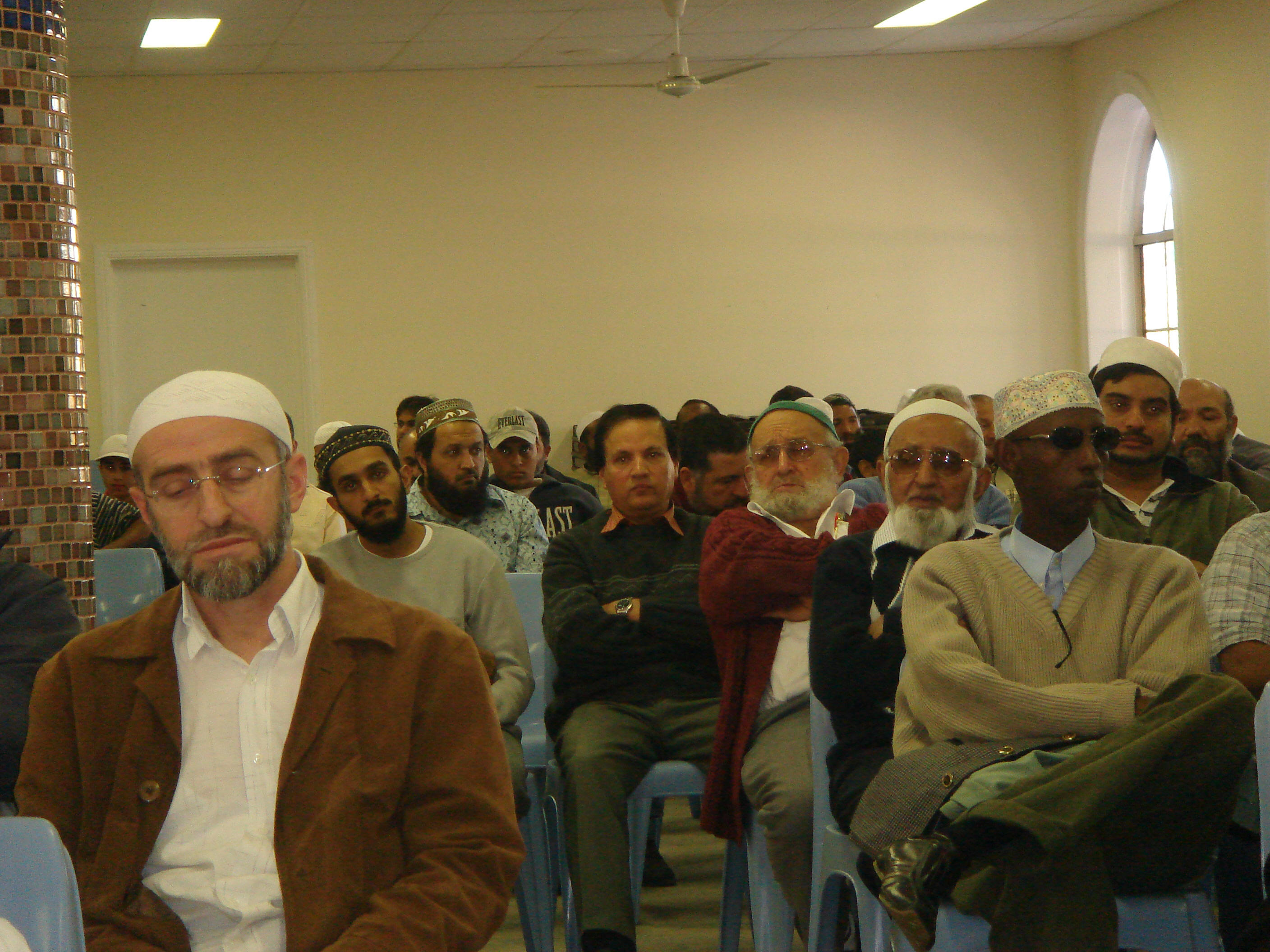 The Islamic Council of Queensland held its annual Quraan Recitation Competition on Sunday 4 June at the Darra Mosque.
All Islamic Madrassas, Mosques and Associations were invited to enter a candidate in each of the categories.
There were 60 candidates representing 12 different Institutions.
Each entrant was given a certificate of participation and a medal. The winners of each category were given a trophy.
The winners were:
| | | | |
| --- | --- | --- | --- |
| Category 1 | Boys 6-7 years | Hassan Imran | Kuraby Madrasah |
| Category 2 | Girls 6-7 years | Nasiha Peer | Kuraby Madrasah |
| Category 3 | Boys 8 -9 years | Khaleel Qureshi | Islamic Society of Holland Park |
| Category 4 | Girls 8 – 9 years | Mubarra Kara | Kotku Education & Welfare Society of Capalaba |
| Category 5 | Boys 10-12 years | Mohanned Chou Chan | Iqra Rodha Tul Atfaa |
| Category 6 | Girls 10 -12 years | Ruqaiyah Buksh | Darra Madrasa |
| Category 7 | Boys 13-15 years | Issa Negussie | Islamic Society of Holland Park |
| Category 8 | Boys 15-18 years | Mucteba Torlak | Kotku Education & Welfare Society of Capalaba |
The guest of Honour was Mr. Ebrahim Bhai Patel who was honoured for his years of dedicated service to the Muslim Community. He was the co-founder of the Lutwych and Gold Coast Musjids. He has done voluntary imaamat at various Mosques, taught Madressa classes and conducted and taught people how to perform ghusal for the deceased. In his speech, Ebrahim Bhai encouraged the children to make an effort to try to understand what they were reciting
Close to 300 people attended and at the conclusion of the programme were served with lunch.
The Cummins and Goings of Engaging Muslims
A group of invited Muslim community leaders met with Minister of Multicultural Affairs, Chris Cummins, at Parliament House during the week to get up to speed with progress in implementing the Muslim Community Engagement Strategy.
Two youth workers and two employment workers will be solely entrusted with the task of liaising between the community and the relevant authorities.
The Minister also announced that the winners of Round 1 of the Research and Community grants were to be tabled in Parliament very soon.
[Editor] Our Man-on-the-Mussaalah got the rare opportunity to read his Asr and Magrib Salaats (in Jamaat, we may add) within the hallowed confines of Parliament House.
-----------------------------------------------
Minister Cummins will be donning his other hat, that of Small Business and Information Technology Policy, when he delivers a talk on what the Government can do for businesses in Queensland at the Muslim Business Network (MBN) breakfast seminar on Tuesday 20 June.
The meeting will be held at 7am at the SOUTHSIDE SPORT & COMMUNITY CLUB (76 Mt Gravatt-Capalaba Road). The cost is $10 for MBN members and $15 for non-members.

Breakfast Menu: Orange & Apple Juice, Scrambled & Poached eggs, Cereal, Yogurt, Hash browns, sausages (halaal), baked beans & tomatoes, Fresh and canned fruit, Selection of toast & spreads, Tea or Coffee

If you would like to attend, simply email the secretary@mbn.net.au by Thursday 15 June.

The Queensland Labor's inaugural Fringe program of events was held last night at the Brisbane Convention Centre.
In the "Multiculturalism in Australia Today" forum, Halim Rane and Faiza El-Higzi considered the state of multiculturalism in Australia today, particularly from a Muslim perspective.
More info: www.laborfringe.net
Islamic Society Of Algester Barbeque and Fun Day
Don't forget ......... its on for next Sunday.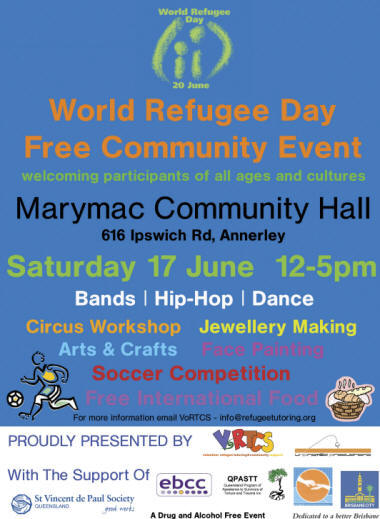 No Level 3 Restrictions Here
What started of as a trickle has become a veritable deluge.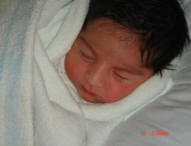 Congratulations to Shaida and Riaz Gutta on a bouncing baby boy of 3.8kg. The delivery took place on Friday at the Mater Hospital. This makes it the fifth grandson on the trot for Siki and Sharifa Gutta.
Congratulations also to Yasirah, daughter of Ayesha and Imaam Peer, on a baby girl delivered yesterday (Saturday 10 June) at Mater Hospital.
Sisters Learning Program Update

When: 14 June
Where: Kuraby Masjid, 8pm
The latest SLP lecture notes are up on www.ifa.qmt.org.au ready to download.
Ladies, if things are getting a trifle dull and boring in your neck of the woods then here's one way to put a little adventure back into your life...........
<![if !vml]><![endif]>

<![if !vml]><![endif]>Islamic Women's Association of Qld.

Girls / Women's Camp Outing

Venue: Kindilan, Redland Bay

Date:

July 21st, 22nd and 23rd 2006

(Friday Night (Optional), Saturday Night + Sunday afternoon)

Price:

$100.00 (Activity participants)

$60.00 (Non-activity participants).

Food and accommodation included in price

Expect lots of fun and cool activities (Canoeing, Kayaking, archery, abseiling)

The camp is supervised and secure

Please try to RSVP the office by

June 20th 2006 as numbers are limited.

Phone: (07) 3299 4563 / (07) 3299 2838
The world's funniest joke ever was determined by Professor Richard Wiseman, of the University of Hertfordshire, through an Internet experiment in which he invited people to submit their favourite joke.
In all, 40,000 were put forward and voted on by 300,000 people from 60 countries.
So what was the most popular joke of all time?
You'll have to wait for the next issue of CCN to find out (if you didn't know already).
The Forgotten Legacy of a Religion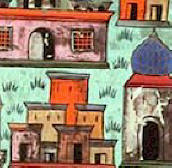 What do coffee beans, torpedoes, surgical scalpels, arches and observatories all have in common?
Were Leonardo da Vinci's flight ideas originals?
Who devised the casing for pill capsules and where did Fibonacci learn to flex his mathematical fingers?
The Islamic contribution to the science, culture and heritage of our modern world is often forgotten. From coffee to cheques and the three-course meal, the Muslim world has given us many innovations that we take for granted in daily life.
Every so often, over the next few weeks, CCN will bring you an invention inspired by the Islamic World.
That Magnificent Man in his Flying Machines
A thousand years before the Wright brothers a Muslim poet, astronomer, musician and engineer named Abbas ibn Firnas made several attempts to construct a flying machine.
In 852 he jumped from the minaret of the Grand Mosque in Cordoba using a loose cloak stiffened with wooden struts. He hoped to glide like a bird. He didn't. But the cloak slowed his fall, creating what is thought to be the first parachute, and leaving him with only minor injuries.
In 875, aged 70, having perfected a machine of silk and eagles' feathers he tried again, jumping from a mountain. He flew to a significant height and stayed aloft for ten minutes but crashed on landing - concluding, correctly, that it was because he had not given his device a tail so it would stall on landing.
Baghdad international airport and a crater on the Moon are named after him.
--------------------------------------
Source:
http://www.1001inventions.com
A Word From This Week's Sponsor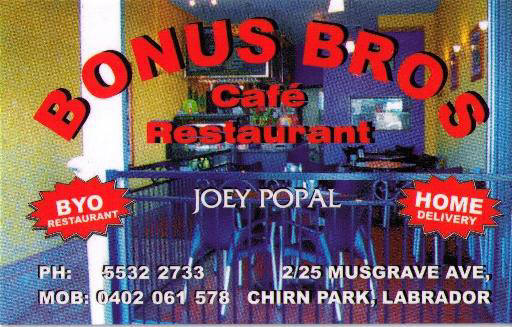 The next time you visit Bonus Bros mention the 3 magic letters C-C-N and claim a 10% discount off your bill.
This offer is valid until 31 July 2006 and conditions apply.

Asselamu To you all and special to Mustafa Ally. Yiu are GOD LINDER. Elahamdulilahy
I am so sprays from you all for Special Achievement for 2006 to get to Me. I am truly see that you popple a honest whit you work and equal wraith to every body. That is far.
Thanks to you for work. I am so please that you agreed whit me to support my work in Mosque Kuraby, to be Allah house tardy, clan nays looking outsaid and unsaid.
Also to support me for traffic control and regulation for far-nice parking to get space for every body.
Les noise in Mosque from children.Les nonsense taking in the spays for parrying. Tacking about dunjaluk disturbing all prayers. Also Kids paring in a spays for a parking must be prohibited vans for ever.
About Crescent organization on the 21.05.06. I say excellent to you all for effect you give to organization. Top and the best then I ever see aralia. Priviest 2004.2005 vas Far good but insipience for 2006 it is Top the best.
Watt I vas notes: All you staff in a red shirt a so friendly, so kindles,so merhamet in any way. All staff work as a TIM.
I have not knave workability in English to prescribed you work and organization.May I gayv statement in one sentence; CONGRATULATION TO ALL, TOP 10/10. THANKS.I pray to Allah to gayv you long , god life and lotto suburb and lot merhametin you all hart.
I hop that you reader will understand my mining and from may hart wishing all the best for future.
I am not win not first. Much younger biting me on the tame. Next Year must give a nada category. 70+ special discount for us. Zone 3 km bot way.
Excellent excellent and again excellent
Thanks Hajji Safet boy of 77.
Next mons 15.06.06 I will by 78 if Allah dz,s, did not mind his decision.
O, My Allah give hidayet to all. Multiply us next tame in 2007. If I day please may dove that day for me.
Seeellllllllllllaaaaaaaaaaaaaaaaaammmmmmmmmmmmmmmmm to you all
Sorry for spelling please maid correction for you self.
Please prepare you self for Hajj this Year.
--------------------------------------------------------

3 Tickets for World Cup Final!!!
Special offer for CCN readers. I've got my hands on 3 tickets for the World Cup Final.
£200 each, or £500 if you buy all 3.

Seating position shown attached.

Let me know ASAP if anyone wants them.
If no-one is interested I will be sticking these on eBay.
Cheers
Joe
Write For Us
The best ideas and the best feedback come from our community of readers. If you have a topic or opinion that you want to write about or want seen covered or any news item that you think might be of benefit to the Crescents Community please e-mail theteam@crescentsofbrisbane.org.
Share your thoughts, feelings and ambitions for our community through CCN.
If there is someone you know who would like to subscribe to CCN please encourage them to send an e-mail to theteam@crescentsofbrisbane.org with the words "Subscribe Me" in the subject line.
Disclaimer
Articles and opinions appearing in this newsletter do not necessarily reflect the opinions of the Crescents of Brisbane team, CCN, its Editor or its Sponsors.