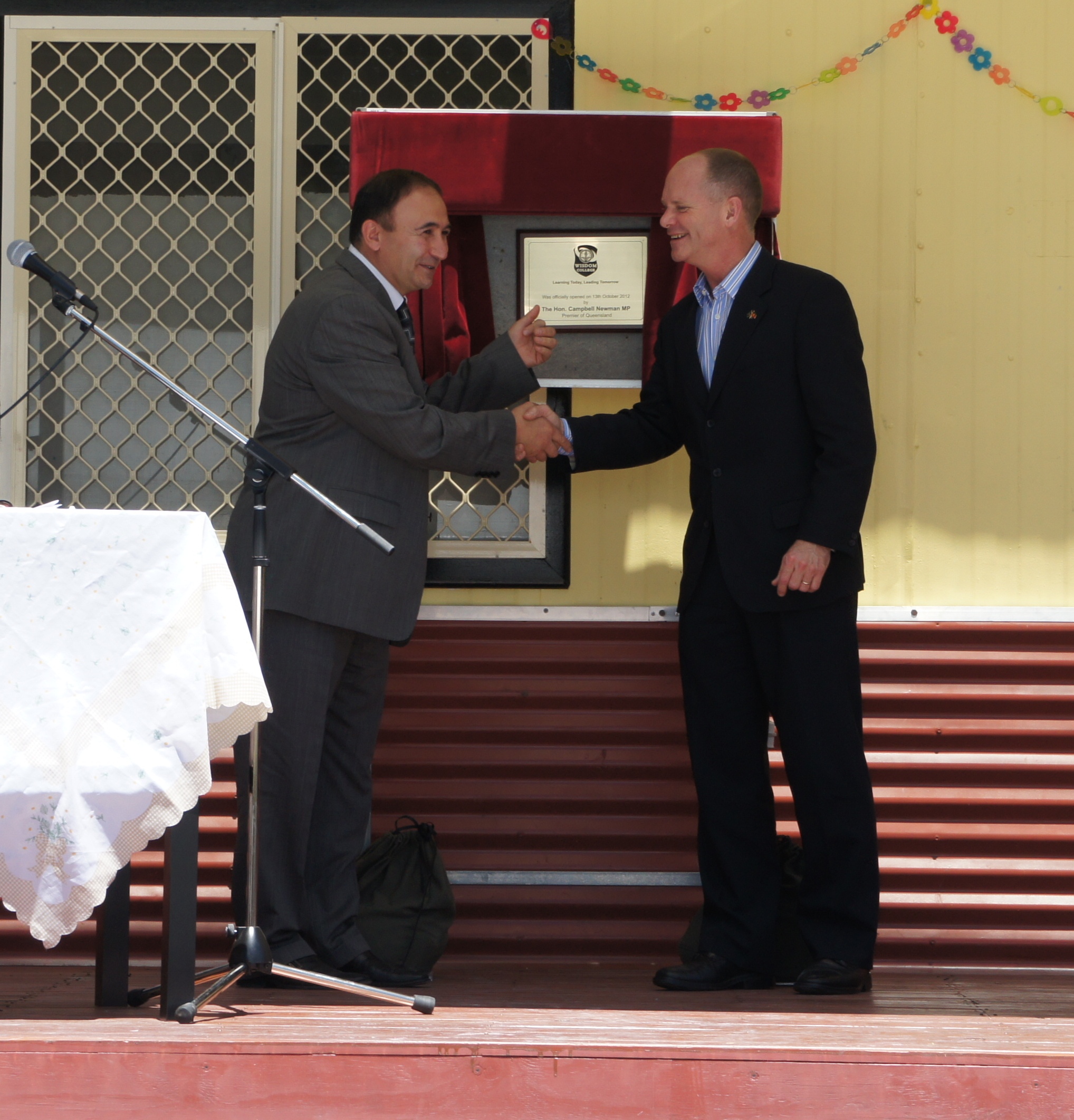 Wisdom College Principal, Mr Ahmet Ozcelik, and Premier Campbell Newman do the unveiling
The newly-established Wisdom College in Calamvale held its official opening of the independent school yesterday (Saturday) morning.
A number of invited dignitaries and politicians saw the guest of honour, The Honourable Campbell Newman MP, Premier of Queensland, unveil the plaque and cut the cake commemorating the milestone event.
The guests were also entertained by the college's pupils in both modern and traditional Turkish performances, much to the delight of the parents and friends of the school.
A delicious and seemingly never-ending array of Turkish foods was spread out for all to enjoy and celebrate the occasion.
The school already boasts an enrolment of over 40 pupils and the current facilities are designed to accommodate more than 100.
Wisdom College will be modelled on similar principles and ethos as its long-established sister colleges in Sydney and Melbourne.