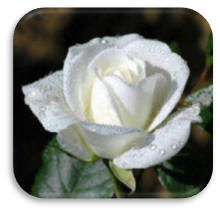 In response to any misconceptions that may have been created by the blatantly inaccurate and offensive film 'Innocence of Muslims', the Muslims of Queensland have rallied to draw attention to the true characteristics of the Prophet Muhammed (PBUH) using the universal symbol of love and warmth – a fresh rose.

Giving the message that Islam is about providing guidance on how to live a fair, honest and just life with everyone, over a 1000 roses will be handed out to the public in Brisbane's Queen St Mall at 11am on Saturday, 3 November.

Each white rose will carry with it a quotation and message that conveys the compassionate and peace-loving nature of the Prophet Muhammed (PBUH).

As a city that has embraced all of its rich diversity of cultures and religions, Brisbane will join with the other cities of the world, like London, Birmingham, Oslo, Auckland and others, to affirm the tenets of peace, goodwill and harmony that were the legacy of Prophet Muhammed (PBUH).

For more information call Mustafa Ally on 0402 026 786 or email: queenslandmuslims@gmail.com.