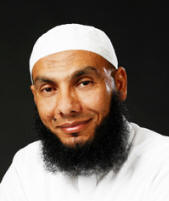 Dr Mohamad Abdalla continues with Part 2 of his trilogy of advice to Muslim youth which he delivered at Kuraby Mosque during his weekly Friday khutbah.
Dr Abdalla received an overwhelmingly positive response from young and old for his earlier Part 1 sermon on the question of identity for Australian Muslim youth.
In part 2, Dr Abdalla told the congregation that because of a persistent media campaign against Islam and Muslims, young people may feel that that they didn't belong to Australia, that they were not accepted, or that they needed to compromise their beliefs and values to fit in. He suggests a number of ways to overcome such feelings, and one of the most powerful of these ways was knowledge.