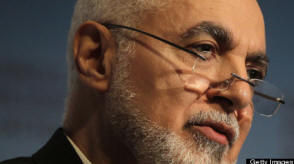 NEW YORK, Feb 5 (Reuters) - The head of a proposed mosque that was to be built near the site of the Sept. 11, 2001 attacks in New York City was sued on Tuesday and accused of squandering millions of dollars in donations on lavish lifestyle perks for himself and his wife.

The lawsuit, filed in Manhattan Supreme Court by several donors, accuses Imam Feisel Abdul Rauf of diverting $167,000 from private donations and $3 million from the Malaysian government for his personal use.

The money was intended for the Cordoba Initiative and the American Society for Muslim Advancement, two non-profits founded by Rauf aimed at educating the public about Islam and combating anti-Islam sentiment, the lawsuit said.

Rauf used the money to pay for vacations, real estate, entertainment, a luxury sports car and other gifts and lavish lifestyle perks for himself and his wife, the lawsuit said. The lawsuit also accused Rauf of falsifying the two groups' tax returns for several years to conceal fund transfers and sources.

The donors are seeking $25 million in damages.


Huffington Post