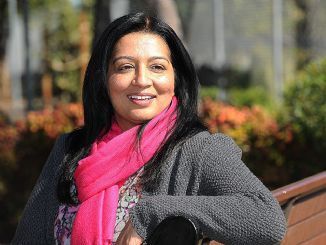 The first Muslim woman to be appointed to any parliament in Australia says her religion won't be a major influence on her politics.

Mehreen Faruqi will take over from Greens MP Cate Faehrmann in the New South Wales upper house later this year.

The environmental engineer and university lecturer told SBS religion should play "no part" in politics, and rejected earlier claims from an Islamic Friendship Association spokesman that she could have difficulties reconciling issues such as gay marriage with Islamic teachings.

"We live in a democracy and [have] a secular system of government. I see no role that religion plays in government, and nor should it," she said.

"I'm not a spokesperson for religious Islam. There are many other MPs who are Christians and likewise, they are not spokespeople for the church."

Gay marriage and gender equality are both issues on her agenda.

"[Equality] provides dignity to people and humanity to people whether it's equality in gender or equal marriage, and I feel very, very strongly about that."

"I grew up in Pakistan in a Muslim culture and a Muslim family and I think I'm very typical of Pakistani Australian Muslims who, for example, abstain from alcohol and practice fasting during Ramadan, but I would like to say that's just one aspect of who I am."

Ms Faruqi, who immigrated to Australia from Pakistan in 1992, said she also planned to build stronger links between the Greens and migrant communities in NSW as well as continuing to campaign on environmental issues.
Source: SBS