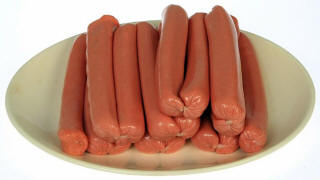 BY eating snags from the supermarket on the barbecue this summer, you are unknowingly being converted to Islam, according to Federal MP Luke Simpkins.
In a speech to Federal Parliament yesterday, Mr Simpkins accused meat producers, including Harvey Beef, Inghams and Steggles of "deceiving" West Australians by not labelling their products as Halal food, inmycommunity.com.au reported.
"So when you go to Coles, Woolworths or IGA, or other supermarkets, you cannot then purchase the meat for your Aussie BBQ without the influence of this minority religion," he said.
"By having Australians unwittingly eating Halal food, then we are all one step down the path of conversion, and that is a step we should only make with full knowledge and not be imposed upon us unknowingly."
Harvey Beef was contacted by inmycommunity.com.au and declined to comment.
You can read the entire speech online Mr Simpkins starts speaking half way down page 74.
Source: Perth Now