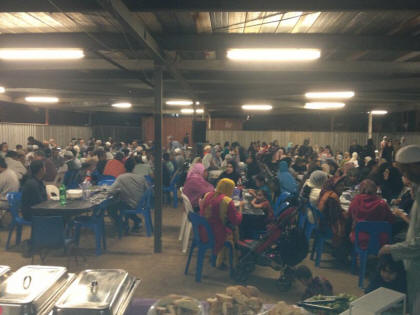 The young members of The Islamic Society of Algester (ISOA) took the initiative to organise a three-course dinner to help raise funds towards building a well in Afghanistan.
The event took place at the Algester Mosque on the 1st of December and by all accounts turned out to be a great success.
"In Afghanistan 20% of the population and 27% in rural areas do not have access to safe drinking water, something we take for granted every day. Building a well will help provide safe drinking water to these people," a spokesperson for youth told CCN.

The event began with a talk from Imam Nawaaz, explaining the purpose of the event, the great cause everyone was there to support and background information on the current water situation in Afghanistan. This was followed by the recitation of a nasheed from Sheik Ahmed Abu Ghazaleh and finally a dua by Moulana Aslam.

The team of youth carefully planned a scrumptious menu and elegant decor for an ultimate dining experience. The talented ladies of the ISOA catering team, along with the youth, prepared a hearty chicken and corn soup with croutons as an entree. The main course was a buffet selection of authentic butter chicken, rice, Asian inspired beef stir fry, salad, Turkish bread and pickles. After Isha salaah a delightful chocolate mousse was served to end the night on a sweet note.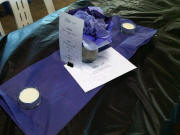 The community gave very generously and the ISOA was able to raise enough funds to build not only one but two wells!
"The attendees absolutely loved the food and there was a great atmosphere. The community was thrilled to be able to contribute to such a worthy cause and thought it was a great opportunity and learning experience. As the youth took charge, all the leaders of the community enjoyed full service. May Allah reward all those who helped make the event a success and donated to this worthy cause. The ISOA youth are excited to see the difference the wells will make to the lives of their fellow brothers and sisters in Afghanistan."

Look out for the next ISOA youth event!