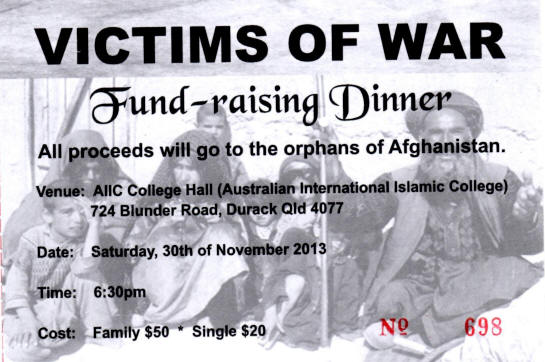 A fortnight ago, young Zakarriyaa Sayed Rahimahullah (16) was selling tickets at the Holland Park Mosque after Jumma to help raise funds for the men, women and children of Afghanistan, his country of birth.
Last week Zakarriyaa's body was recovered from a disused quarry in Brisbane after a tragic drowning.
His Jannazah was held at the Kuraby Mosque where over 700 people attended.
Fazal Deen said he was a great kid who was always helpful and prepared.

"I will always remember him as a tireless worker who always helped at various functions and gatherings, whenever you needed a hand, he was there," he said.

"It was heartbreaking to learn of his death."

"It would a fitting gesture in memory of the very likeable young man if the community came out in full support of this event," Sister Sultana Deen told CCN.