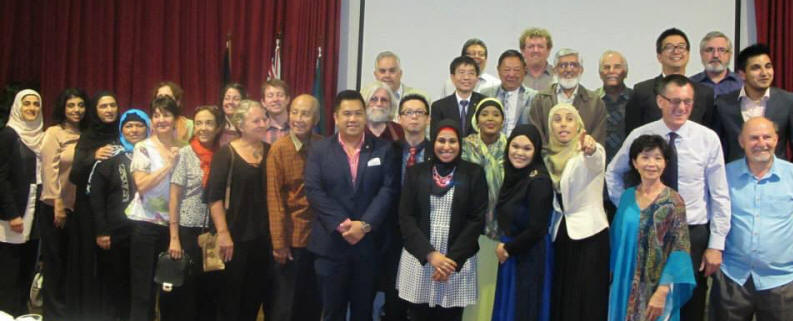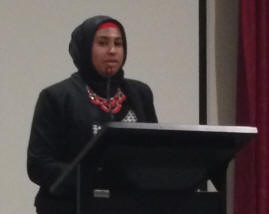 A dinner celebrating and supporting unity in diversity and working for positive social cohesion was held at Michael's Restaurant on Friday night.
The function was initiated by David Forde and organized by Susan Al-Maani, Salam El-Merebi, Peter Low, Kee Cheung, Nora Amath and Johnson Chen.
The second part of the national anthem, lead by Sarah Roberts Mehmet, struck a chord for all those present:

For those who've come across the seas
We've boundless plains to share;
With courage let us all combine
To Advance Australia Fair. ...

The speeches all emphasised our common humanity and the openness of Australian society.
Highlights were the address of Sally Eeles the newly appointed Director of Channel 7 news explaining the effort that went in to provide a balanced coverage.
Fahim Khondikar showed by changing clothes in rapid succession how one human being has multiple layers -- ethnicity, religion, profession, family, sport and a patriotic Australian contributing to society.
Sixteen-year old Nadii Nadia of the Islamic College of Brisbane (pictured above left) spoke about Islam and her very own experiences about society.
The event was MC'ed by Nora Amath and Kee Cheung and Auntie Betty provided Acknowledgement to Country. Doug Winten entertained with a couple of original a capella songs.
Sources: Fadlullah Wilmot, Nora Amath, David Forde