QUESTIONS have been raised about whether the southside really needs another mosque.
A KEY figure in the Muslim community has questioned the need for another mosque on Brisbane's southside when one remains unfinished only 2km away.
Yasmin Khan, president of the Brisbane Muslim community's largest fundraising event, questioned the decision to build a new mosque in Eight Mile Plains.

Ms Khan is the president of Eidfest, the festival celebrating Muslim culture, which marks the end of Ramadan and is the Brisbane community's biggest money earner.

The Brisbane Islamic Centre has a development application before Brisbane City Council for a supersized mosque at 161 Underwood Rd, Eight Mile Plains, that will include a community hall, library, offices, kitchen and 319 car parks.

Just 2km away, at 2674 Logan Rd, the Rochedale Masjid mosque — being built by the Bosnian Islamic group — remains unfinished after five years of delays.

No one from the Rochedale Masjid was available for comment last week, but the group's website says the mosque was due to open on August 12 last year.

"We require another $300,000 to finalise the project before we can start using this wonderful mosque," the website states.

A visit to the site of the Rochedale mosque showed landscaping work being done, but the doors to the mosque and neighbouring offices were closed.

Ms Khan said if the application for the new mosque was approved, the bulk of the funding would likely have to come from Eidfest, and questioned why the first mosque was not being completed before a new one was being proposed.

"I wonder what is the future of the mosque in Rochedale?" she said.

"(The Rochedale Mosque) has been there for five years, what is the issue with that?

"We, the community, have got to fundraise to build a new one and they haven't finished the last one.

"There is a mosque that has run out of money that we need to fix up and allow people to use and now we are being asked to fund a new one."

It is understood as many as eight mosques in the southeast Queensland region are reportedly incomplete.

Roy Sommerville Surveys (RSS), on behalf of the Brisbane Islamic Centre, is the team behind the development application for the new Eight Mile Plains mosque.

RSS senior town planner Judy Sandmann declined to comment on the issue except to say RSS was still negotiating with council on the future of the development.

The development application for the proposed Eight Mile Plains mosque project can be viewed online at council's Planning and Building site at pdonline.brisbane.qld.gov.au.
---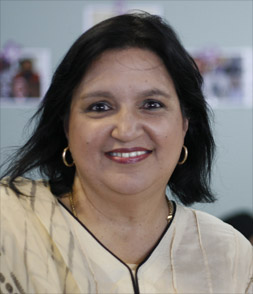 In response to this article, Ms Yasmin Khan (pictured left) sent the following statement to CCN:
Salaams

I understand that there are many people concerned with statements attributed to me in the Southern Star last week. There seems to be lots of emails going back and forth, however no-one has had the decency to ring me or talk to me – you've just all assumed that what was written was correct. It's amazing though that in one of the emails that I saw, there was a reference to "current anti-Islamic and hostile media" and yet in this situation you believe it – shame.

Where this all started was about two months ago when I received an email about a fundraising dinner to support the building of a mosque in Toowong/St Lucia, and I made a comment on Facebook that we have a number of mosques around Brisbane that are not complete and yet the community is being called upon to fund another mosque. This was picked up by the ABC who wanted to do an interview, which I refused. I was then called some days later and I gave an interview about the mosques around Brisbane that are incomplete, and that as a community we should be building mosques together, put all our effort into it, then when that mosque is finished then we move onto the next mosque – a co-ordinated effort that can be planned properly and that meets the demands of the community.

Since then I have had a number of requests to continue to talk about this subject and I have refused, until the other day when the Southern Star rang. What I said to the Southern Star was this – "I don't understand why we need a mosque at Underwood Rd, when the mosque at Rochedale is not finished." The end! (And this quote was not even used!) I believe that we as a community need to be a community – as someone whose family have been here for nearly 150 years, we grew up in areas that never had a mosque, never had halal butchers or restaurants or madrassahs. Today we have them, and that is because of the legacy of our families who came before us, that have been working tirelessly so that we as a community can pray together and celebrate together. It was a big deal for us when we visited Brisbane to go to the Holland Park Mosque, a place that my forefathers built and a legacy of which I am proud.

I appreciate the grand plan that is going to be Underwood Rd, I applaud it and I welcome it. I know that I have been involved in meetings and conversations about community facilities, aged care homes etc. for more than 20 years, so to see something actually being done is great because I have seen far too many fights and arguments and politics within our community for too long. But I also see that we as a community have not finished Rochedale and if we were smart we should work together to finish one mosque, use it, enjoy it and then move onto the next one – with some proper planning and leadership.

What was written in the story was incorrect – the quotes attributed to me I did not say and the inference about Eidfest was completely made up – Eidfest was not even discussed in the conversation. Eidfest, as an organisation committed to bringing the community together, supports all community initiatives, however we are not in a position to financially help as we are a not for profit organisation.

I have spoken to the journalist concerned and called him a liar – because he made up a story with information that is totally false. The "current anti-Islamic and hostile media" are printing a correction next week. What is totally disconcerting is that some in our community have believed it and lacked the basic Adab (manners of courtesy) to seek the truth.

To clarify one other point – in all my years of working in the media and even the last five years being a regular panelist on the ABC, I have never introduced myself as anything other than the President of Eidfest. I have never made statements that are representative of anything or anyone other than Eidfest or myself.

If anyone was hurt by the story I offer my full apologies because that was not my intent – it was to be a clarion call to our community that we are not working together and we constantly look to what is different between us, rather than celebrate and enjoy the enlightening, comforting, spiritual community that Islam is supposed to be.

Regards

Yasmin Khan