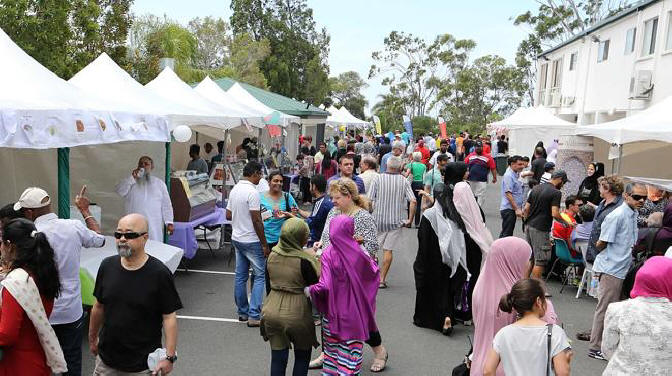 "You know an event is popular if parking is hard to find but people don't mind walking a bit to get in anyway - such is the annual International Food Festival organised by Islamic Society Gold Coast," Mr Hussain Baba, secretary of the Islamic Society of Gold Coast, told CCN.

"It was appropriate the event fell on Australia Day because it attracted people from across the spectrum of the community, keen to find out about different cultures and eat their way around the world, with top tucker from the Middle East, Pakistan, Bangladesh, Turkey, Bosnian and a host of other Muslim Countries…yummy!"
"What better way to unite communities than through tasting different types of foods."

"There was entertainment galore for the whole family plus information and retail booths."

The event was also attended by dignitaries including Hon. Rob Molhoek (Southport MP), Mayor Tom Tate, Councillor Grummitt, Acting Asst Police Commissioner Stephen Hollands and others.