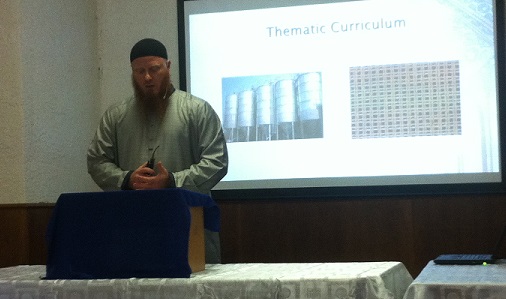 On Saturday the 12th of April, between 2pm and 4pm, a Parents Forum was held at Masjid Al Farooq Kuraby.
The Parents Forum was themed 'A Roadmap for the Future of our Madrassah'.
The event was a joint initiative of the Kuraby Madrassah Administration and Executive Committee.

In his opening address, new Principal of Kuraby Madrassah, Br Dylan Chown (pictured above), summarised the purpose of the meeting as an initiative to engage parents in an ongoing dialogue.
The meeting is the first of many conversations the Kuraby Madrassah will be initiating with the community to ensure all voices are heard and all stakeholders are given the opportunity to shape a new and shared vision for the future of the Madrassah.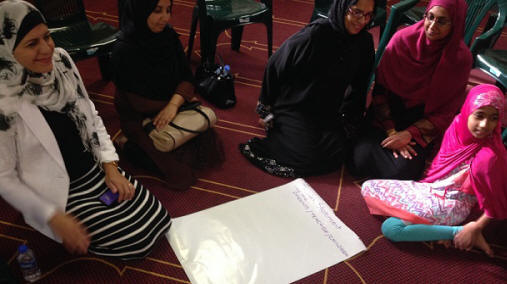 Focus groups were held, in which parents took the opportunity to brainstorm aims and objectives as well as important elements of the vision and mission of Kuraby Madrassah.

Dr Mohamad Abdalla was the second speaker on the day. He summarised the history and concept of Madrassah, explaining its origins were from the time of Salahuddin Ayoubi, when there was a need to educate the people as they became exposed to different views and ideologies. He spoke of the time prior to British colonialism in India, when the people of the time were strong of faith and suffered little injustice and poverty; then, at the advent of the introduction of the British Education System, there was a concern amongst the UIlamah to protect the next generation of Muslims from this form of colonialism. This is when the Madaris were established on the subcontinent. He spoke of the emphasis on the teacher and the qualities over and above the knowledge that a teacher could share with their students. Finally, he spoke of the different forms and functions Madaris have taken based on the time, the context and the relevance to the Muslim people they served.

Kuraby Madrassah looks to with great excitement posting a shared vision and engaging all stakeholders in a learning partnership to enact this vision. A key part is the desire to provide a nurturing environment for its teachers and students, and further expand on the quality of its programs and pedagogy.
Br Dylan Chown promised that this was just one of many initiatives toward enhancing an already healthy parent and Madrassah partnership as well as an ongoing dialogue with the community.