Crescents of Brisbane's 12th CresWalk2015 saw everyone from the very young to the not so young turn up to Orleigh Park on Sunday for a walk, jog, run or ride along a picturesque Riverside Driveway lined with blooming jacaranda trees.
This year the team chose Mr Abdel Kader (AK) Surtie for the 2015 Haji Ebrahim Patel Special Achievement Award. Dr Iqbal Sultan presented AK with the award at the event on behalf of Crescents of Brisbane detailing his quiet and, until now, unheralded contributions to the community over the many years.
One regular participant, Cr Kim Marx, told CCN: "I just wanted to say congratulations to everyone involved with the annual Creswalk. I always enjoy attending this event as its always so well organised and it becomes a great day out where families can catch up and socialise. The breakfast is always awesome too. Looking forward to seeing everyone again next year."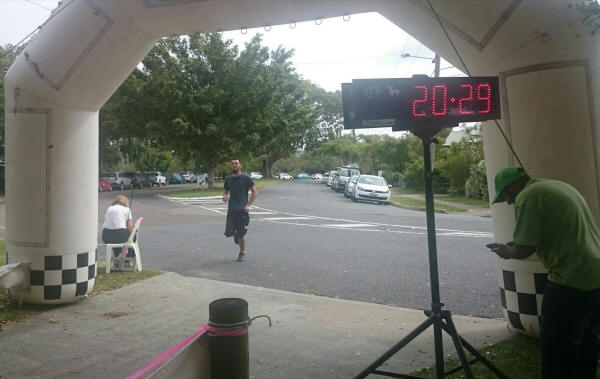 CresWalk2015 fasted finisher, Tahir Abdul Gaffoor
Winners' Podium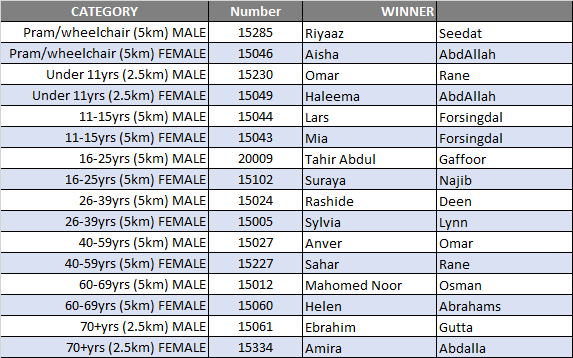 For more photos and comments see:
https://www.facebook.com/CresWalk
or
#CresWalk2015