Sunday, 23 April 2006

Newsletter 0076

لسلام عليكم
Entries for CresWalk2006 close at 5pm today (Sunday 23rd April). So there's still time to register online or hand your form in at CresCafe at the Kuraby BBQ.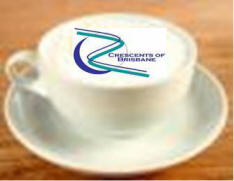 If you are coming over to the Kuraby Madrassah Fund Raiser at Svoboda Park today (10am to 2pm) drop by at CresCafe, Crescents of Brisbane's 'Coffee 'n Cake' stall, say Hi to the Team and treat yourself to a tea, coffee and cake or indulge in a decadently smooth and creamy Mocha, Latte or Cappuccino.
The cakes on sale at CresCafe have been prepared with lashings of TLC and kindly donated for the occasion by ladies in the Community.
All proceeds from the day's takings will go towards the Madressah Fund.
The CCN Personality of the Month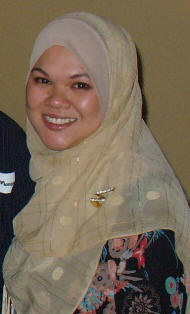 Ms Nora Amath-Rane was born in Vietnam but raised in the United States. She belongs to the Cham ethnic group, an ancient people who lost their independence to the Vietnamese in the 1700s. After the communist came to power in Vietnam, she (at age 3) and her parents were forced to flee their home country as her dad was an ustadz and an imam; he was accused of promoting Islam over the state ideology (which was not allowed under the new state). Nora is the eldest of 9 children.

She acquired her undergraduate degree (with honours) in 1999 from the International Islamic University Malaysia, where she met her husband and best friend, Halim Rane, and subsequently migrated to his homeland, Australia in 1999. After acquiring her Master's in Applied Linguistics in 2000, Nora attained a lecturing position at Bond University.

In 2002 Nora left her lecturing position to focus on raising her young family and work within the Muslim community. Nora has three children aged seven, five, and three. Her work within the Muslim community is extensive. Nora teaches Islamic studies classes to groups of Muslim women at the local mosque, gives lectures and workshops to community groups on Islam, and is a regular participant in forums of inter-faith dialogue.
She is the co-ordinator of the local Muslim playgroup for pre-school-aged children and is an active member of various committees and organisations, including:

Believing Women for a Culture of Peace;
Al-Nisa' Youth Group;
Islamic School of Brisbane – School and Parent Advisory Committee; and
Muslim Community Reference Group to the State Government.

Nora is also a dedicated campaigner for peace and human rights. She regularly writes opinion pieces for the local press and is the founder of Fair Go for Palestine, a Brisbane-based public awareness group dedicated to a just and peaceful resolution of the Israeli-Palestinian conflict.

Having been a migrant to two Western countries (America, then here), she has felt the challenge of being Muslim and Western. She, however, does not see these two identifies as necessarily conflicting. Nora feels that to be a good Muslim, you need to be a good citizen of the country you live in. And Australia is one of the greatest countries to live in. She also loves the fact that her children are quite multiethnic, yet truly Australian.

On a personal level, Nora is quite chatty and bubbly, who loves a good debate, Thai food, coffee and books, books, and books. Her favourite shop is Oxfam in Garden City. And she always finds daily solace in these two Quranic ayat:

"And thus does their Lord answer their prayer: I shall not lose sight of the work of any of you who works (in My way) be it man or woman: You are members, one of another." (3:195).
"We have created you all out of a male and a female, and have made you into nations and tribes, so that you may know one another" (Quran, 49:13).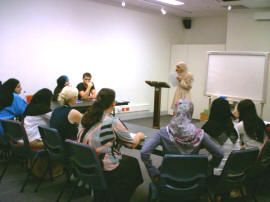 The Islamic Women's Association of Queensland has opened their new 'Salam Respite Centre'.

The Salam Respite Centre provides assistance to carers in need of a break by taking care of their frail or aged.

The centre offers its services to all elderly within and outside of the community. It caters for halal, vegetarian, elderly friendly food, and there are women's and men's respite groups.


Within the very first week of opening three care recipients from different cultural and religious backgrounds took advantage of the centre.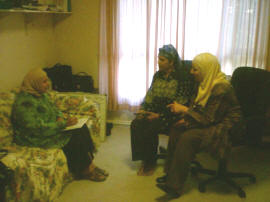 IWAQ is still in need of community involvement and assistance. The Salam Respite Centre receives minimal funds from the Government and therefore donations are most welcome to ensure this valuable service runs successfully.

If you are interested in booking in the respite centre or if you can provide the Centre with any assistance, call Wimarat on (07) 3272 80 71 or 0411 767 161.

Michele Played Out To Music
The John Laws program on Radio 4BC had a ditty played out to the strains of 'Yellow Polka Dot Bikini" about that swimsuit worn by Michelle Lesley, who is back on the catwalk.

Turn your computer's sound on and listen to it here

(or, failing which, try here).
Source: www.johnlaws.com.au
Mr Farouk Adam and Mr Dinmahomed Karim with Prime Minister Howard

The 10th anniversary of the Howard Government was celebrated in style Wednesday (19 April) at the Sofitel Hotel in Brisbane.

Leaders of all political persuasions were present at the occasion as were Senators and MPs.

Liberal stalwart, Mr Rahman Deen, drawing in other party faithfuls
Crescents of Brisbane and CCN welcomes Naseer Joowalay and wife Rushda and baby Hamza to Brisbane.
Naseer hails from Bulawayo, Zimbabwe and Rushda from Cape Town and they have recently moved over from Perth to settle here.
Naseer is a qualified butcher by trade and you will find his specially prepared biltong on sale at Global Convenience, one of the major sponsors of this year's CresWalk2006.
Turning to Islam in Texas
People are reverting to Islam in Bush's home state of Texas.
Check out this most interesting video at
http://video.google.com/videoplay?docid=-9184353144432289069&q=islam
It might take a little while to download, but it is worth the wait.
The Sydney-based Mission of Hope, as part of its on-going commitment to community development and support, announced the formation of its newest initiative – the Australian Muslim Volunteer Network (AMVN).

AMVN's objective is to develop a professional, responsive and committed pool of volunteers who are able to provide all non-profit Muslim organizations with a ready source of assistance when organizing and conducting programs, events, projects and initiatives. This will require volunteers from diverse backgrounds with a range of skills.
Mission of Hope has issued a call out to Muslims organizations who may need Muslim volunteers to assist their non-profit, community organization/activity/event etc to contact them.
Get the "I'm there" feel of Interesting Places
NEVER seen the famous Blue Mosque in Istanbul? Then sit back and take a virtual tour from the comfort of your computer:
http://www.panoramas.dk/fullscreen6/f11-istanbul.html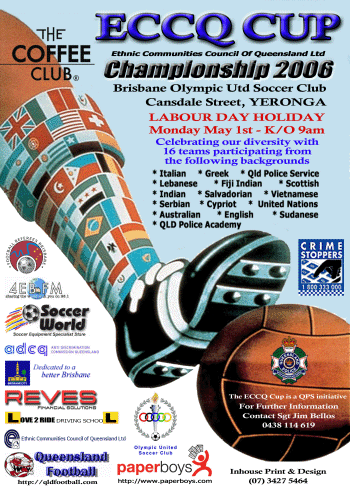 On this year's Labour Day holiday (Monday 1st May 2006), Australia's rich cultural diversity will be on display in all its glory and united by the one true world game, according to organizers.
The Ethnic Community Council of Queensland (ECCQ) will host a soccer tournament at the home of Brisbane Olympic United (Cansdale St, Yeronga) and will showcase sides comprised of football enthusiasts from all corners of the globe.
Already confirmed are teams from Sudan, Saudi Arabia, England, Vietnam, Bosnia, Africa, Croatia, Holland, Australia, Cyprus, Scotland, Lebanon, El Salvador, Greece, Fiji Indian and the Queensland Police.
One of the objectives of the event is to breakdown barriers and overcome challenges of diversity to live in harmony.
Designed to create an opportunity for different communities to come together and socialize in name of cultural exchange and sport, the ECCQ Cup has been put together by local referee and Queensland Police Cross Cultural Liaison Officer, Sgt Jim Bellos.
"It was suggested to me last year that we hold a football competition and we put together a trial tournament in 2005. This year we have a whole heap of sponsors who have come forward. The Coffee Club approached me and said that if I was prepared to make this an annual event they would sponsor it. Brisbane Olympic offered the venue and we took it from there. Since then it has just taken off," Bellos said
The games kick off at 9.00am and will continue all day until the final is played in the evening and the winners of the final will walk away with a cheque for $500.
Bellos said. there will be an exhibition game in which an all-Muslim Women's team will take part.
Head on down for what is shaping up as a great day out. For more information contact Sgt Jim
Bellos on 0438 114 619.

The winner of the Nandos Broadbeach Fiesta voucher whose email was the first correct entry to be randomly drawn from the CCN Inbox can be found by clicking here.
Answers to last week's competition:
1. What are the next 3 letters in this sequence? o t t f f s s _ _ _ e n t

2. I know a word of letters three. Add two, and fewer there will be ________? Few

3. What can you hold without ever touching or using your hands? Your breath

4. When can you add two to eleven and get one as the correct answer? When you add two hours to eleven o'clock, you get one o'clock.

5. What is the next letter in the series: "B, C, D, E, G, ..."? And Why? P they all rhyme

6. While walking across a bridge I saw a boat full of people. Yet on the boat there wasn't a single person. Why? Everybody on the boat was married

The CCN Smile-for-the-Week
Cricket – As Explained to a Foreigner

You have two sides, one out in the field and one in. Each man that's in the side that's in goes out, and when he's out he comes in and the next man goes in until he's out.

When a man goes out to go in, the men who are out try to get him out, and when he is out he goes in and the next man in goes out and goes in.

When they are all out, the side that's out comes in and the side that's been in goes out and tries to get those coming in, out. Sometimes, there are men still in and not out.

There are two men called umpires who say stay out all the time and they decide when the men who are in are out. When both sides have been in and all the men are out (including those who are not out) then the game is finished.

Dear Editor
Have I told you what a big fan I am of CCN? I look forward every Sunday to receiving it and reading about the happenings and antics of our community. CCN always manages to put a smile on my face.
May Allah swt reward you all abundantly for your efforts. Ms NR
Write For Us
The best ideas and the best feedback come from our community of readers. If you have a topic or opinion that you want to write about or want seen covered or any news item that you think might be of benefit to the Crescents Community please e-mail theteam@crescentsofbrisbane.org.
Share your thoughts, feelings and ambitions for our community through CCN.
If there is someone you know who would like to subscribe to CCN please encourage them to send an e-mail to theteam@crescentsofbrisbane.org with the words "Subscribe Me" in the subject line.
Disclaimer
Articles and opinions appearing in this newsletter do not necessarily reflect the opinions of the Crescents of Brisbane team, CCN, its Editor or its Sponsors.