Sunday, 30 April 2006

Newsletter 0077

This issue of CCN is kindly sponsored by

Osman Insurance Brokers

لسلام عليكم
CresWalk2006 Breaks Previous Year's Entry Numbers
CresWalk2006 Registration table at the

Kuraby Madrasah BBQ

A record number of entries have been received for this year's Fun Walk. More that 630 people of all ages from as little as 2 to as young as 85, and of all shapes, sizes and fitness levels have to date signed up to take part in this year's CresWalk.

20 per cent of the entries were completed through the online registration facility at the Crescents of Brisbane website, and many of them were paid for using the PayPal and EFT options.

Late entries will be accepted until 17 May.

This year the event starts at 9am with stretching exercises, and the starter's gun will be fired off at 9.30am promptly, inshaAllah.

Young volunteers verifying and capturing the mountains of entry forms

(From L to R) Zeenat Ismail, Adila Omar, Ayesha Goder and Zara Omarjee
Kuraby BBQ a Resounding Success
The ever popular 'Bombay Crush'

Local businesses also got a shoe-in

The exceptionally large turnout at this year's Madrasah fund raiser even took the organizers by surprise. The more than 1200 people who came to the Kuraby Community Centre last Sunday were treated to a day of auctions, dunking and good food.

Having pre-sold 400 family tickets the unexpected arrival of 300-odd casual visitors put a heavy strain on the food production department, so much so that replenishments had to be brought in from outside at very short notice. But most people seemed to take the delay in their stride and appeared to adopt a very philosophical acceptance of the situation.

Gracing the occasion with their presence and mingling unobtrusively amongst the electorate were Federal Minister of Vocational and Technical Training, Gary Hardgrave and State Minister for Health, Stephen Robertson. The Imams from most of the surrounding Mosques were also in attendance.

Farouk Adam, one of the event coordinators, told our CCN reporter that his committee was very grateful to the many donors, sponsors, helpers and well-wishers who made the day the success it turned out to be, and added that planning for next year's show was already underway.

CCN congratulates both the Madrasah Committee for a very professionally organized event and the local community for coming over to support their cause.

The BBQueue

No prizes for picking out the Imam

Yunus Paruk shows just what a good sport he is in 'volunteering' to get dunked

Nabil Meer, with the shirt right off the back

of Shoaib Akthar

Going, Going, Goss - the Master and his Domain

Painstakingly coloring-in to win the Ipod

CresCafe, the coffee and cake stall run by the Crescents of Brisbane Team, raised over $650 for the Fund. There was a great variety of cakes on offer and all of them looked so tempting that many found great difficulty in choosing from the delectable looking slices, some eventually deciding it was simpler to just buy a box full of them.

Crescents of Brisbane would like to thank the following ladies for their cake contributions :

Aadila Dado
Aadila Solwa
Adeelah Chothia
Catija Omar
Faiyaza Omar


Farida Tofique

Fatima Jangda
Ferial Goodfellow
Jamilah Solwa
Khairoon Karim


Moonira Bassa
Mumtaz Hoosain
Nadima Peer
Nazneen Omar


Razeena Gutta
Sarah Sabdia
Shaheda Khatree
Shanaaz Meer


Yasmeen Vahed
Yasmin Dhoola
Zaheera Karim Sha
Zaida Ismail


(Please accept our sincere apologies if we have missed anyone out)

Hard-pressed against a wall despite signing up

for CresWalk2006

Ayesha Peer and Saeeda Vorajee setting

out the CresCafe table of goodies
Admiral Amjad of the Navy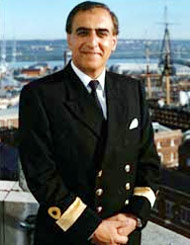 THE Royal Navy have appointed their first non-white admiral.

Pakistan-born Muslim immigrant Amjad Hussain, 47, was this week promoted to rear admiral from commodore.
He is the highest ranking ethnic officer among the 200,000 men and women of the three armed forces.

The dad of three said yesterday: "I count myself very lucky to live in a country where the opportunities have been beyond my imagination.

"I love life in the Navy, and I am just pleased that they seem to be quite happy with me too, so far.
"I also feel a lot of pride to be a part of an organisation that is more interested in what you do rather than where you're from."

The admiral made national headlines in 1989 when he escorted Princess Diana around his ship, the frigate HMS Cornwall.

He also showed the Queen around HMS Endurance in Portsmouth before her review of the fleet during the 200th anniversary of the Battle of Trafalgar.

The admiral has completed tours in the Adriatic during conflict in the Balkans and on board aircraft carrier HMS Invincible in the Northern Arabian Gulf stand-off with Saddam Hussein's Iraq.

Celebrating his promotion on a family skiing holiday in France with wife Wendy, he added: "The Navy is not the sort of place where you're made to feel different. It has always been a very close team. I have never thought of myself as anything other than a normal Navy officer.

"Like most people I've just got on with my job. I would hate to think anyone would get promoted because of their ethnic origin."

A Navy spokesman said: "Rear Admiral Hussain beat off formidable competition. He has achieved this rank on his own merit.
"Every sailor is given an equal opportunity regardless of colour, sex or creed."

Amjad added: "Occasionally you used to get the odd stupid bout of name-calling, but that was more in the early days.
"But it never affected me, or made any difference to my job really. When people got to know me all preconceptions disappeared."

Amjad moved to England with his mother from northern Pakistan in 1962, to follow his father.

Dad Mazhar worked as a railway signalman before building his own small property company.

Source: http://www.islam-online.net/English/News/2006-04/14/article02.shtml
-------------------------------------------------------------------
Amjad and Anver in 1962

Admiral Amjad has a Brisbane connection.

He lived with Anver Omar and his family in London as a tenant when his parents immigrated from Pakistan in the early sixties and has remained a friend of theirs since the age of three.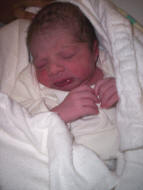 Fazila and Mohammed (Jams) Ismail are the proud parents of bouncing baby Sufyaan who was born at Mater Mothers on Monday evening weighing in at 2.98kg.
We congratulate both parents on their latest acquisition and wish the family all the very best.
Jams is a member of the Crescents of Brisbane organizing team.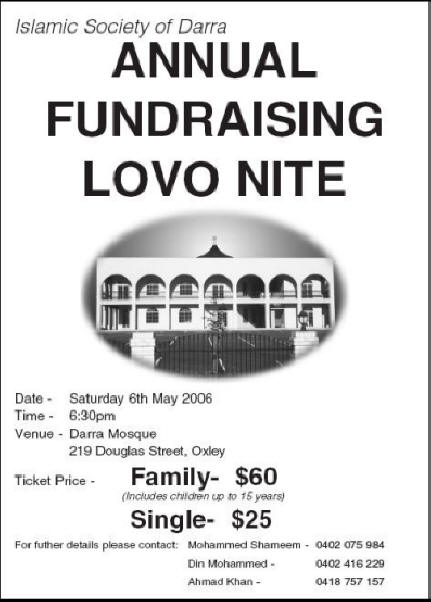 If you happen to have been helping with clearing up at the Kuraby BBQ last Sunday and came across a couple of white gazebo pole connectors could you please contact Aarefa on 0404635668. This gazebo was on the basketball courts and was used for the children's activities.

Contact Mrs Rabia Omar on 3341 2946. The $190 per week rental includes 3 meals, laundry ensuite and a king single bed.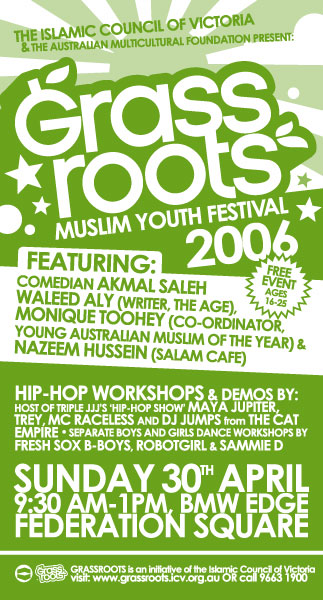 The Islamic Council of Victoria is launching its Grass Roots youth project at a special youth event on Sunday 30th April 2006.
The launch will feature entertainment from comedian Akmal Saleh, presentations by prominent young Australian Muslims, and performances and workshops.
A range of service providers will have stalls at the launch, including the Islamic Council of Victoria, the Australian Bureau of Statistics, Australian Volunteers International. Volunteering and employment opportunities will be available, as well as fun, safe activities for young people.
The launch is free and aimed at young Muslims aged 16-24 from all around Melbourne.
According to the organizers: The Grassroots Muslim Youth Festival is a fully supervised ICV event. Grassroots has organised additional security for the event, and ICV executive members and Grassroots staff will be in attendance for the entire duration of the event.
All dance and rap work shops will be completely gender segregated, with female teachers instructing the female participants, and male teachers instructing the male participants.
Great care has been taken to ensure the girls' workshop space is screened from public view, with additional screens and curtains put in place by Federation square management.
All performers have been briefed to ensure the content of their performance is age-appropriate, with no bad language or offensive content permitted.

The Grass Roots Project
The Grass Roots project is aimed at implementing recommendations made at the National Muslim Youth Summit and in the ICV's own Muslim Community Needs and Services Audit. Some of the project objectives are:
To help develop young Muslims as active, aware, engaged, responsible, creative and proactive participants in the Muslim community and Australian society;
To provide services or refer to other services for young Muslims in areas such as employment, access to justice, and counseling; and
Look up http://grassroots.icv.org.au for more details.
Muslims Making their Mark
The British Foreign Office last month honored a host of British Muslims for their great contributions to the country.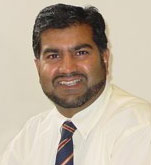 The award for excellence in engineering, science and technology went to Professor Saghir Akhtar, an internationally renowned academic in drug delivery of genome-based therapeutics and currently Chair of Drug Delivery and Director of the Centre for Genome Based Therapeutics at Cardiff University.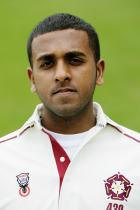 Young England cricketer Bilal Mustapha Shafayat won the award for excellence in sports.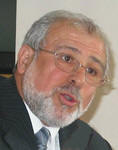 Ahmad Al-Rawi, the president of the Leicestershire-based Federation of Islamic Organizations in Europe (FIOE), was given the award for excellence in promoting understanding between global cultures and faiths.


South African Cricket News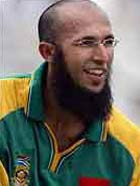 Hashim Amla is set to to resume his Protea career against New Zealand at Newlands this week.

Amla was given a rough introduction to international cricket last summer and was found to be short of what was required. He was thrown into the cauldron of an away series in India and then played at the start of the home series against high-riding England.

One of the stand-out performers in the SuperSport Series this summer Amla now has to show whether he has made similar progress towards the bigger stage.
Amla's return to the firing line has come about after the decision to drop Herschelle Gibbs for the first time in more than eight years.
The CCN Smile-for-the-Week
Why Senior Citizens Are Valuable

We are more valuable than any of the younger generations:

We have silver in our hair.
We have gold in our teeth.
We have stones in our kidneys.
We have lead in our feet and ...
We are loaded with natural gas
Muslims Making A Difference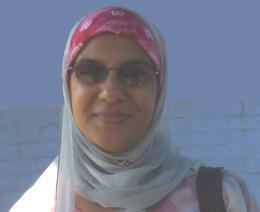 Aneesa Kathrada moved to Brisbane from Durban, South Africa in February this year and soon after joined the Abused Child Trust as a full time Occupational Therapist.

The Trust manages Contact House centres that provide a place where children can receive therapy for abuse trauma in a protected setting, and families can learn how to create a safe environment for their kids. Contact House is fully independent, and its services are free to clients.

As an Occupational Therapist, Aneesa's role is to ensure that maltreated children are placed in a safe context where they can recover from trauma with supportive relationships and enhanced attachments, and where there is social learning, social connectedness and good health and well-being for them.
To do so Aneesa provides them with assessment, therapy and case management; occupational therapy interventions on a group and individual basis, addressing their developmental skills and occupations using a variety of models and techniques. Aneesa also provides consultation and liaison services with other professionals and agencies, as well as child protection assessment and therapy. Specific areas of intervention include infant mental health, parent-child relationship development, play therapy and family therapy.
Aneesa has a Bachelors degree in Occupational Therapy (from the University of Durban-Westville), a Diploma in Special Education (London Montessori College – UK) and Sensory Integration (SAISI). She qualified in 1991 and worked in general OT (psychiatric and physical) at the Phoenix Assessment & Therapy Centre, and then for the Natal Association for the Care & Rehabilitation of the Disabled in South Africa.
She managed her own private practice in Durban since 1993, specialising in Pediatric Occupational therapy and lectured at the University of Durban Westville in Pediatric Occupational Therapy.
Her special interests are in sensory integration, infant mental health, and play therapy.

CCN welcomes Aneesa, husband Ismail (who works in the telecommunications industry) and their two daughters to Brisbane.
CCN RECOMMENDATION: A MUST SEE MOVIE!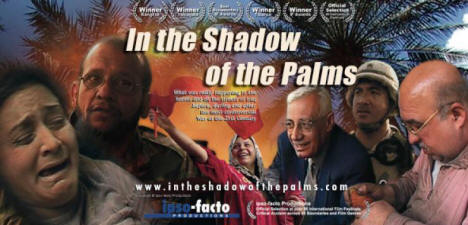 The Internationally Award-Winning Feature Documentary had its Australian Premiere in Brisbane on April 27 at the Schonell Theatre.

In the Shadow of the Palms Is the only documentary filmed in Iraq that traces the entire period before, during and after the fall of Saddam Hussein.

It has screened at over 40 international film festivals and has had considerable success – receiving a number of awards for Best Documentary in Tiburon, Audience Award in Japan, Honourable Mention in Bangkok, as well as the Independent Spirit Award and Best-Documentary nomination at the Inside Film Awards in Australia.

Director Wayne Coles-Janess, gained extraordinary "unembedded" access Iraq in the count down to the invasion and focuses on the stories of a few ordinary people on the streets of Baghdad.


"Coles-Janess delivers images only the most biased of observers could not be moved by." Richard Kuipers – Variety Magazine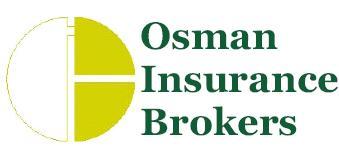 For all your insurance needs
contact
Mehmood Osman
Mobile: 040328-6305 email: oib@bigpond.net.au
Cnr 175 Mains Road & Selvage Street
Sunnybank QLD 4109

Assalam Alikum
I am a sister that is looking for work, any work in the mean time will do (tutoring, shop assistant, etc..) I wear hijab and have qualifications - a bachelor of Engineering (Food Science and Chemical Engineering), a bachelor of Education (secondary) in mathematics, science, chemistry, ESL, primary Arabic. I also have work experience in tutoring, as a teacher at schools, kitchen assistant in restaurant, interpreting, cake decorating, telemarketing, customer service/admin.
Any positions will do as I have inshaAllah 8 weeks to complete my BEd and I am in need to find work. Also, would be much appreciated to be working in an Islamic environment.
I reside on the Gold Coast, I go to university 2 days a week so I am free most days and weekends.
Jazak Allah Khair
Raghda
Please contact by mobile: 0422 696 54
or Email: raggy_18@hotmail.com
Write For Us
The best ideas and the best feedback come from our community of readers. If you have a topic or opinion that you want to write about or want seen covered or any news item that you think might be of benefit to the Crescents Community please e-mail theteam@crescentsofbrisbane.org.
Share your thoughts, feelings and ambitions for our community through CCN.
If there is someone you know who would like to subscribe to CCN please encourage them to send an e-mail to theteam@crescentsofbrisbane.org with the words "Subscribe Me" in the subject line.
Disclaimer
Articles and opinions appearing in this newsletter do not necessarily reflect the opinions of the Crescents of Brisbane team, CCN, its Editor or its Sponsors.