Sunday, 5 March 2006

Newsletter 0069

Assalaamu-alaikum
Record Entries in Indoor Soccer Tournament
The Queensland Muslim Times Unity Cup will be take place at the Hibiscus Sports Centre on Klump Road, MT Gravatt next Sunday on 12 March. There is ample seating for spectators upstairs and on the courts, so please go out and support the event. There are 27 teams taking part this year, double the number that entered last year. With teams like Institute of Crime, Renegades, GC Gunners, Soccer Mecca, Al Farooq FT and Iraq the tournament is set to explode with talent.
Teams are divided along the following lines:

• Category 1 – Junior Boys Under 16
• Category 2 – Senior Men Over 40
• Category 3 – Men Open

More information is available on the QMT website, www.qmt.org.au
Last year's caption read:

"OK! Now that we're all here.... what exactly are we supposed to be doing?"

Sadly you will notice two (senior) teams conspicuous by their absence from this year's event. While the loss of such talent threatens to take away much of the gloss and class from the occasion both the Crescents of Brisbane and the Gokkok teams are still resting it out from last year's ordeal, and have elected to join the ranks of the cheering squad instead.

Apologizing to the hordes of adoring but disappointed fans Crescents of Brisbane captain, Faisal "Dr. Khumalo" Hatia, explained that as the only bread winner in his family he could ill afford to sustain any more injuries than the ones he is currently nursing.
Nattering with Nasheed Singer on the Net
Would you like to engage in an online conversation with Zain Bhikha? Join www.islamonline.net in a live dialogue with the singer today (Sunday March 05) at 10 GMT (or 8pm local Brisbane time). You can also send in your questions ahead of time to: youth_campaign@islamonline.net.

A bit about the bloke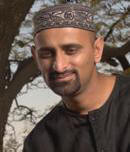 Zain Bhikha was born in 1974 in Pretoria, South Africa. In 1994, he won a singing competition on a local radio station. He has released many albums of Islamic songs including, A Way of Life (1994), which sparked the beginning of many more album releases including Praise to the Prophet (1996), Fortunate is He (1997) and The Journey (1998), Children of Heaven and Towards the Light (1999), Faith (2001), and Our World (2002).

His albums have been launched in many countries including the United Kingdom, North America, Malaysia, France, Turkey, the Middle East, and Australia. He has performed live in cities across many continents and has become a household name when it comes to Islamic music.

He also writes and directs plays to be performed in schools. One of his most successful school plays, An Orphans Tale, which he produced in conjunction with the Pretoria Muslim School, was a great success and brought a full house for the three nights it ran in October 2003.

Zain has performed with a long list of artists such as Dawud Wharnsby, Ashiq al Rasul, Hasan Kalicitan, Khalid Belhrouzhi, Native Deen, Qatrunada, Imad Rami, Sami Yusuf, Dewan Chinekar, Irfan Makki, Khaleel Mohamed, as well as his mentor, Yusuf Islam. In his many local performances for Islamic schools, launches, festival, and dinners, Zain has performed with local artists like Faeeza Malinga, Ziyaad Patel, Imran Dhaya and of course, his son Rashid Bhikha.

Zain's songs are mainly self written or adapted from poems and traditional Arabic songs. His songs are driven by emotion and the need to reassure people that Islam is the answer of hope and the core for our everyday questions and confusion.

Zain's songs provide both the young and old with an alternative to the modern music which often carries a destructive message. His music is Islamic and encourages every Muslim to be proud to proclaim their faith.

Zain confidently adds that much of his support has come from his parents and family over the years. He lives with his wife, Zaheera, and their three children in Johannesburg, South Africa.
For more details: http://www.islamonline.net/english/in_depth/volunteers/topic02.shtml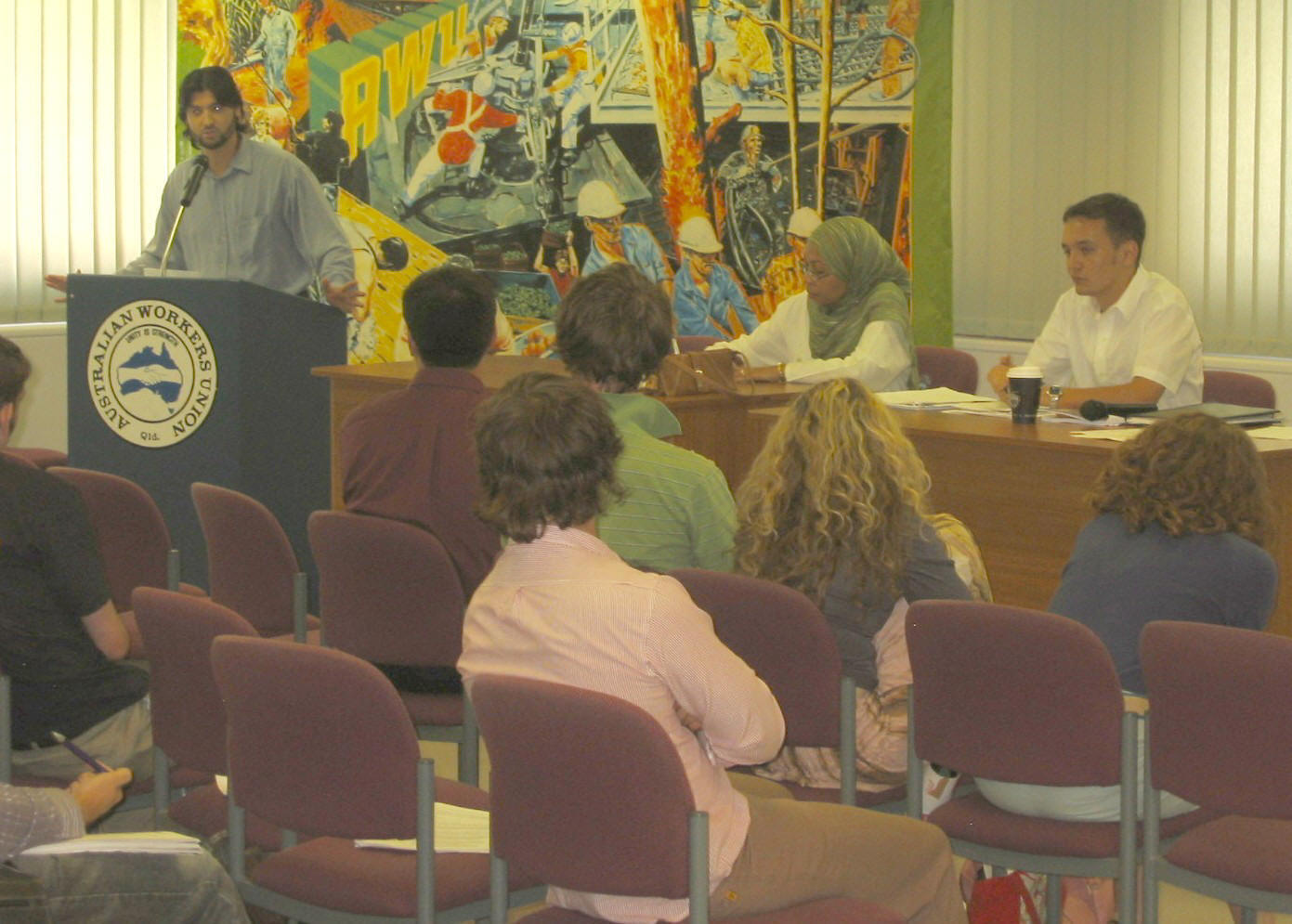 Aspiring ALP Leaders Get Lowdown
Halim Rane and Faiza El-Hiqzi addressed the Queensland Young Labor Annual Conference in Brisbane last Saturday on what it means to be a Muslim. This was also followed by a questions and answers session. According to David Forde, Sunnybank President of the Australian Labour Party, "The purpose of this address was to educate and create a better understanding of what it means to be a Muslim to possible further members of parliament, leaders and policy makers".

"It also enabled delegates to better understand why the recent issues surrounding the publication of cartoons were so offensive to Muslims", he said. "There is no doubt that in the wider community there needs to be a better understanding and educational process between Muslims and non-Muslims on what is important and sacred and to break down, false negative stereo-types. The address was very much appreciated and considered very worthwhile by delegates".

The new MBN Executive committee of nine was "sworn in" unopposed at the AGM last Sunday.
In a brief to the membership newly elected Chairman, Hanief Khatree said: "The .... committee realize(s) that we have a lot of work to do and with the help of all our members, we will be able to achieve our goals Inshallah. No MBN official is paid and we are doing this for the benefit of the Ummah and we pray that Allah guides us."
He acknowledged the significant role that SAMAQ has played and the sacrifice that the SAMAQ executive has made to lay the groundwork for MBN to be successful. "In spite of all of you having the talent and ability and passion to lead this organization, you have chosen to put aside any selfish motives in the name of unity and progress of the Ummah", he said.
Hanief said that the new committee members were keen and enthusiastic and looking forward to serving the needs of its members and the community. "It will be a challenging first year and we pray for Allah's guidance", he added.
MBN Executive Committee
<![if !vml]><![endif]>

Mahomed Hanief Khatree

Chairman

<![if !vml]><![endif]>

Shummis Rane

Vice-Chairman

<![if !vml]><![endif]>

Yusuf Hussein

Treasurer

<![if !vml]><![endif]>

Yusuf Cavus

Committee Member

<![if !vml]><![endif]>

Rubana Moola

Secretary

<![if !vml]><![endif]>

Midhat Abdel Magied

Committee Member

<![if !vml]><![endif]>

Dinmahomed Karim

Committee Member

<![if !vml]><![endif]>

Hassan Quorane

Committee Member

<![if !vml]><![endif]>

Yousaf Alikhan

Committee Member
The Refugee Action Collective is hosting a one day conference to examine to issue of:
Where to now for the refugee policy?
9:30am - 5pm Sunday 5 March 2006
CEPU conference rooms
Cnr Peel & Merivale Sts, South Brisbane
Keynote Speaker: George Newhouse (lawyer for Vivian Solon)
Workshops and discussion will address the unfinished business of Federal Government refugee policy.
Issues include:
children in community detention;
alternatives to detention;
Islamophobia and the anti-terror laws;
Chinese asylum seekers in Villawood;
the refugees stranded in Lombok;
the need for Permanent Protection (rather than TPVs);
resettlement and issues such as the 45 day rule;
the West Papuan refugees.
All welcome. Entry by donation. For more details contact
admin@rac-qld.org
or phone 0409 877528.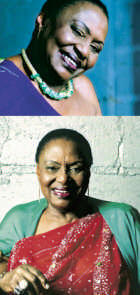 Legendary Miriam in Brisbane
Well-known throughout the world as "Mama Africa," Miriam Makeba was born in 1932 in Johannesburg, and first came to the public's attention in 1953, when she was chosen to be the female voice of the Manhattan Brothers, South Africa's leading vocal group of that time. Four years later, the release of "Pata Pata" brought her to the attention of a wider African audience.
Miriam Makeba's global influence spans five decades from her roots in the early 50s as the voice of the Manhattean Brothers, to musical partnerships with Harry Balafonte and Nina Simone and Performances in the 80s with Paul Simon adn Ldysmith Black Mambazo.
In 1963, she testified about apartheid before the United Nations, and as a result, the South African government revoked her citizenship and right of return. Thus began a long exile from her South African homeland. She stayed in the United States, but after marrying Stokely Carmichael, a Black Panther leader, many of her concerts were cancelled, and her recording contract with RCA was dropped. Makeba and Carmichael soon fled to Guinea on the West African Coast.
Following Nelson Mandela's release from prison, Makeba finally returned to South Africa in December 1990. In April 1991, she performed her first concert in her homeland in thirty years. Makeba's return was celebrated as though a queen was restoring her monarchy. The response was fitting as Makeba remains the most important female vocalist to emerge out of South Africa.
Event Date/s:

Sat 11 Mar 2006
8:00:PM Powerhouse Theatre

Sun 12 Mar 2006
6:00:PM Powerhouse Theatre

Did you know that today is Clean Up Australia day, and that one team of volunteers is going to clean up Wally Tate Park, adjacent to Masjid Al Farooq in Kuraby, and another Svoboda Park and Beenleigh Road starting at 8am and 10am respectively?
CCN readers wanting to lend support to this community effort can join Wally Tate Site Co-ordinator Mrs Vicki Land (32996028) or Svoboda Park Site Co-ordinator Miss Renee Firman (0404 632 447) and their volunteer teams.
"This is the kind of opportunity for our community to be seen to be doing the right thing", said the CCN reader who brought this information to our notice.


CresFit4Life Breakfast Walk
This morning's 7am breakfast walk has been postponed to next Sunday. Join the CresFit4Life team for a refreshing walk along the Brisbane River, climb the steps up the Kangaroo Point cliffs, walk through Southbank, keep pace alongside the Kookaburra Queen as it works its way through the waters, take the 10km route to the floating bridge and back while stopping for a breather at the Eagle Pier flea markets, wind your way through the shady Botanical gardens or just have a go at keeping up with 82-year-old Ebrahimbhai Patel.
Then top the morning off with a well-earned breakfast prepared with TLC by the Team. And if all of this doesn't already get your adrenalin pumping you might need to check if the old ticker is still intact.
See you there at 7!
Aussie Head Gear
| | |
| --- | --- |
| Not confronting? | Confronting? |
Write For Us
The best ideas and the best feedback come from our community of readers. If you have a topic or opinion that you want to write about or want seen covered or any news item that you think might be of benefit to the Crescents Community please e-mail theteam@crescentsofbrisbane.org.
Share your thoughts, feelings and ambitions for our community through CCN.
If there is someone you know who would like to subscribe to CCN please encourage them to send an e-mail to theteam@crescentsofbrisbane.org with the words "Subscribe Me" in the subject line.
Disclaimer
Articles and opinions appearing in this newsletter do not necessarily reflect the opinions of the Crescents of Brisbane team, CCN, its Editor or its Sponsors.